Budapest, the enchanting city known for its rich history and vibrant culture, has a new brunch spot that's taking the culinary scene by storm. Nestled on the tranquil Pozsonyi út, Relative is the latest addition to the city's thriving food scene, offering a delightful combination of delectable dishes, a captivating interior, and an array of specialty coffee. Whether you're a local or a tourist, Relative is a must-visit destination for brunch enthusiasts.
Stylish Interior with a Vibrant Palette
Relative's aesthetic is a visual delight, with vibrant shades of orange and yellow that infuse warmth into the atmosphere. As you step inside, you'll be greeted by whimsical drawings adorning the walls and lush greenery scattered throughout the space. This stylish and inviting ambiance is perfect for capturing Instagram-worthy moments, making it a go-to spot for those looking to elevate their social media feeds while enjoying a delicious meal.
Coffee Connoisseurs' Paradise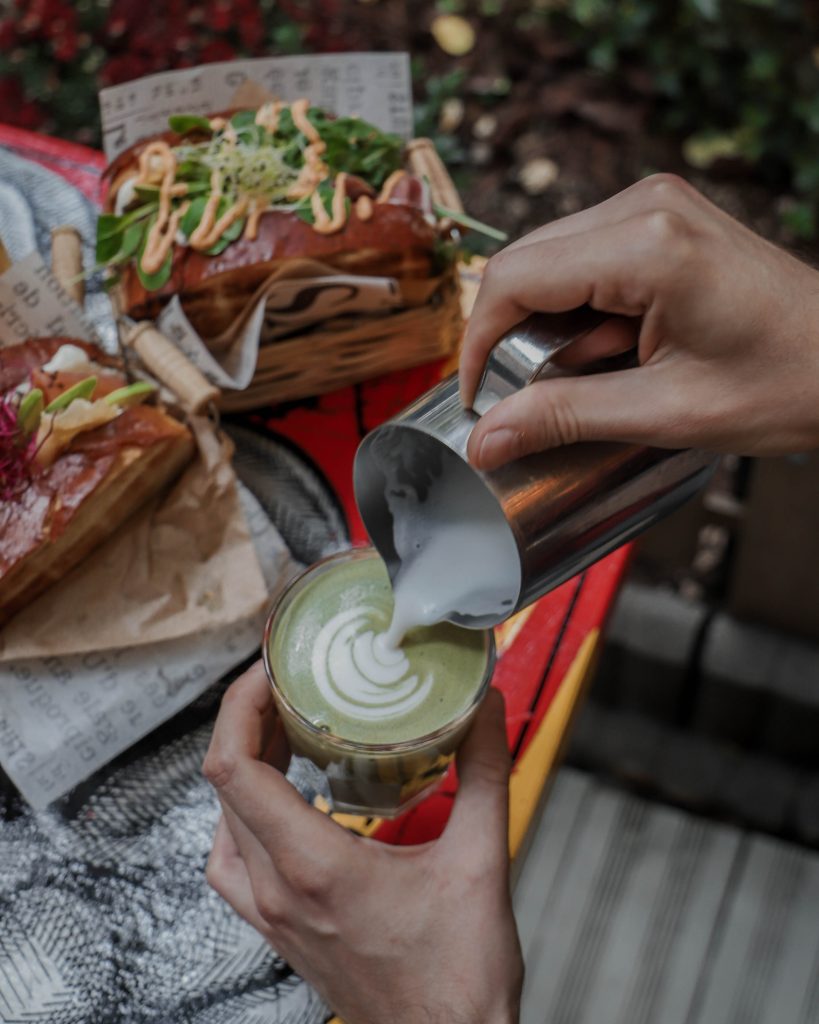 For those who can't start their day without a good cup of coffee, Relative has you covered. They specialize in fine light roast coffee, ensuring that every cup is a flavorful and aromatic experience. From classic espresso to matcha lattes and many other options, their coffee menu is a testament to their commitment to providing one of the best coffee in town. Whether you're a coffee connoisseur or just someone in need of a caffeine fix, you'll find your perfect brew here.
Relative has curated a menu that showcases the finest brunch offerings. Among their standout dishes are the divine eggdrop sandwiches and fresh homemade bagels. Let's take a closer look at these delightful creations:
Eggdrop Sandwiches: The origin of Relative's eggdrop sandwiches is a culinary masterpiece that's originally from South Korea. It starts with two thick slices of artisanal brioche bread, lovingly smothered with creamy cream cheese. Then comes the soft, perfectly cooked omelette, sandwiched between the brioche slices. What makes this sandwich truly exceptional is the array of toppings you can choose from. Whether you crave the indulgence of melted cheddar cheese, the freshness of avocado, the richness of salmon, the savory delight of prosciutto, or the crunch of fresh vegetables, you can customize your sandwich to perfection. To crown it all, Relative adds their secret vegan mayo sauce, elevating the sandwich to unparalleled heights of flavor. This delightful creation is not just a brunch option; it's a perfect choice at any time of the day.
Homemade Bagels: Relative takes pride in freshness, and it's evident in their homemade bagels. What makes them even more special is that the plain bagel itself is originally vegan, catering to a diverse range of dietary preferences. The menu offers a plethora of topping choices, allowing you to create your ideal bagel. Whether you opt for classic cream cheese, smoked salmon, avocado, or a combination of these and more, your taste buds are in for a treat.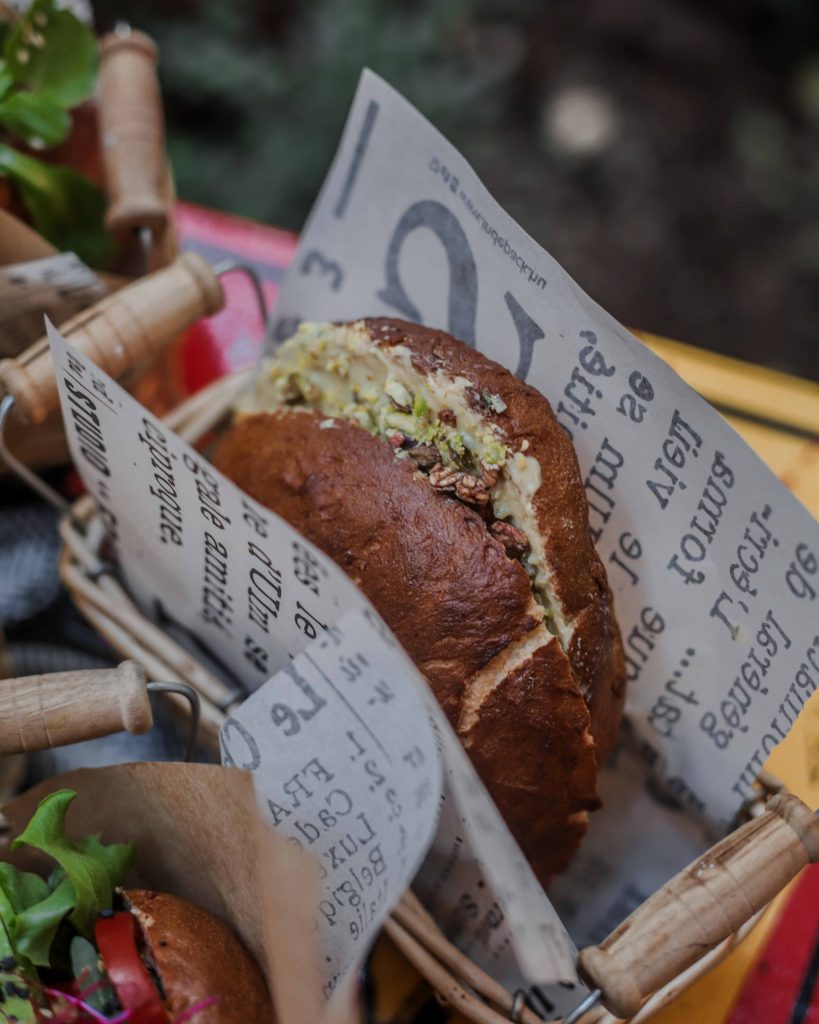 Wide range of healthy breakfasts at Relative
For those seeking a healthier yet still delicious option, their smoothie bowls are a delightful choice. These vibrant, Instagram-worthy creations are packed with fresh fruits, nuts, and seeds, offering a burst of natural flavors and energy. Whether you prefer the refreshing combination of tropical fruits or the comforting blend of berries and creamy yogurt, these bowls are as pleasing to the eye as they are to the palate.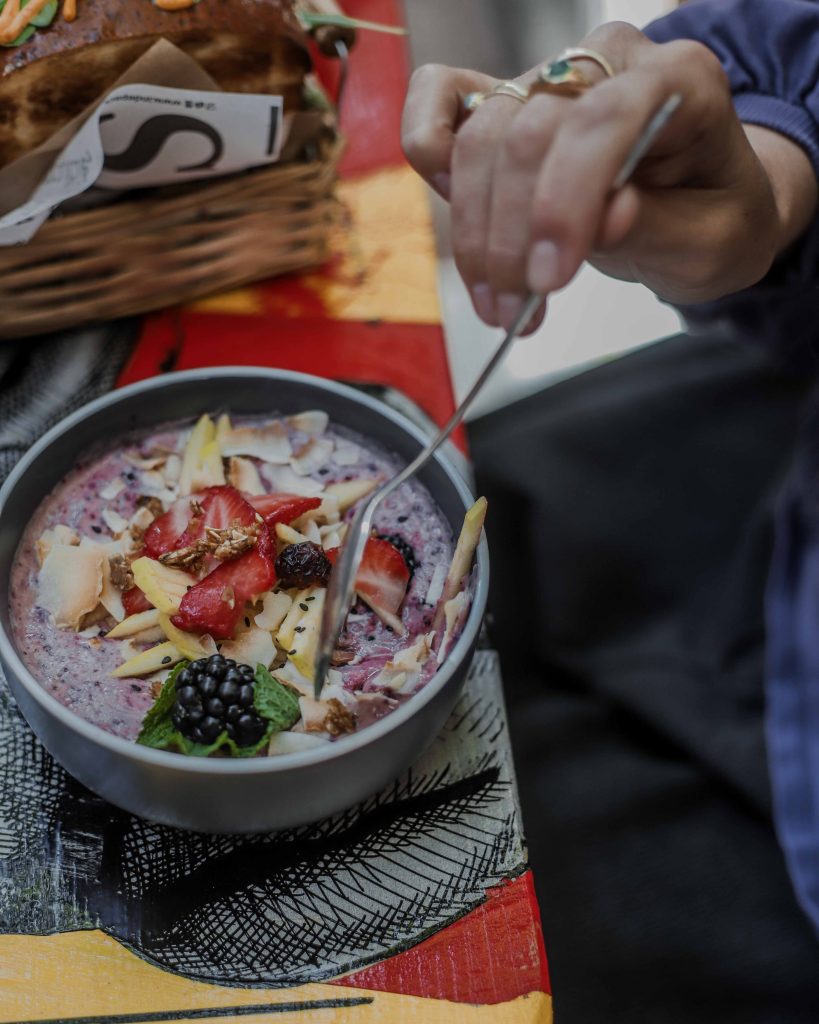 If cupcakes and small cakes are more your style, Relative has you covered. These bite-sized delights are perfect for those who want a little something extra to enjoy with their coffee or as a sweet ending to their meal. Each cupcake is a miniature work of art, lovingly crafted with attention to detail.
In conclusion, Relative on Pozsonyi út is a culinary gem that has quickly become a beloved brunch destination in Budapest. With its captivating interior, specialty coffee, and a menu that boasts eggdrop sandwiches and homemade bagels, Relative offers a delightful experience for brunch aficionados. Every ingredient is chosen for its freshness and flavor, ensuring that every bite is a moment of culinary bliss. Whether you're sipping on a perfectly brewed coffee, relishing an eggdrop sandwich, or customizing your bagel, Relative promises a brunch experience like no other in the heart of Budapest. So, make your way to Relative, where delectable dishes and an inviting atmosphere await your arrival.