Get to know Budapest's favorite handcrafted bagel place, which can be found right next to St. Stephen's Basilica.
As its name suggests, the Best Bagel Basilica is located in the heart of the city, next to St. Stephen's Basilica. The immediate surroundings of the restaurant are characterized by a lively afternoon life as well as a relaxed morning atmosphere.
Although bagels have not been widespread in Budapest so far, this trend – to the delight of many people – has shown a strong change recently. This pastry is also appearing in more and more places so we can try this special pastry in an ever wider range. The restaurant itself is located in Zrínyi Street, with an unparalleled view of one of Budapest's most famous sight. Meals ordered from the restaurant are available for takeaway and can be enjoyed on the restaurant's terrace as well. The Best Bagel Basilica is a pet-friendly restaurant, so you don't have to worry about visiting them with your beloved pets either.
What exactly is a bagel?
Bagels can't really be compared to either a bun or a croissant. The way the bagel is made is almost as distinctive as its shape. This pastry is most recognizable from the hole at the center, however, the taste of the bagel is much richer than that of an average bun.

The origins of the bagel go back several centuries and can be traced back to Vienna. There is no specific written document about the creation of bagels, so only a beautiful legend remains of a Viennese baker who baked the very first bagel III. In honor of John Sobieski, King of Poland, for his brilliant victory in the Battle of Vienna in 1683. The shape of the bagel was patterned according to the shape of the saddle stirrup, thus glorifying the equestrian abilities of the King of Poland. III. III. John then liked the bagels so much that he made them popular in Poland as well. (resource https://bestbagel.hu/bagel-legendaja-es-tortenete/)It didn't take long, and bagels soon became a popular dish throughout Europe, and then during the 20th century, the bakery recipe reached the American continent, where it also grew into one of the people's favorite dishes.
Inspired by these traditions, the Best Bagel Basilica team make their handcrafted bagels that do not contain any preservatives, flavor enhancers or artificial colors.
Due to the recipe of the baked goods, no ingredients of animal origin are included in the bagels, so they can be consumed naturally even for people who follow a vegan diet.
The range of the Best Bagel Basilica is constantly expanding, with a strong focus on giving people with vegetarian or vegan eating habits plenty of options.
In addition to the classic bagels, visitors can also find their own signiture bagels and seasonal table offers. (source https://bestbagel.hu/) In addition to bagels, you can also surprise yourself with various coffees, lemonades and other refreshments, as well as artisanal pastries.
Bagels are available in many variations, not to mention the sweet options! Most of the fresh ingredients are sourced from Hungarian ingredients, thus supporting domestic producers.
Our personal favorites – like those of many visitors here – are the smoked salmon bagel and the vegan avocado bagel. Smoked salmon and creamy avocado are the toppings that come to mind when you think of a hearty bagel. However, the team of Best Bagel Basilica offers a number of other combinations.
An example is a duck liver pâté bagel, which is perfected by the harmony of fresh crispy apples and balsamic vinegar. You can also find toppings on the menu, such as goat cheese cream, basil pesto or egg cream, so you will be sure to have a bagel that will win you over and be your favorite! All bagels are also available with vegan cheese cream, so there are several versions for those who follow a vegan diet.
And for those with a sweet tooth, they have to choose their favorite from the bagels of Nutella, peanut butter and strawberry jam – let's say it in advance, it will be a difficult choice!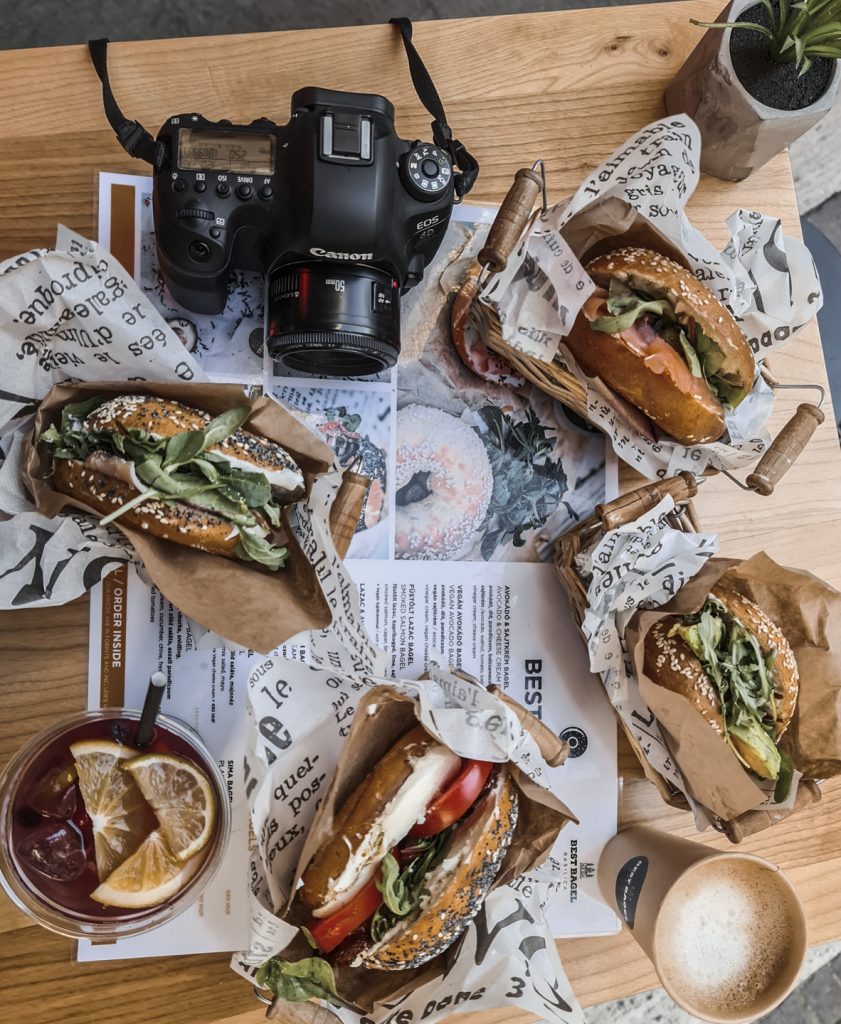 The Best Bagel Basilica awaits you every day with the same passion next to St. Stephen's Basilica: Sunday to Thursday from 8:30 a.m. to 7:00 p.m., and Friday and Saturday until 8:30 p.m.
If you go there, try one of their bagels and don't forget to share your experiences with us! Whether it's a nice breakfast, a hearty lunch or a cozy dinner, the Best Bagel Basilica can be the ideal option for any occasion!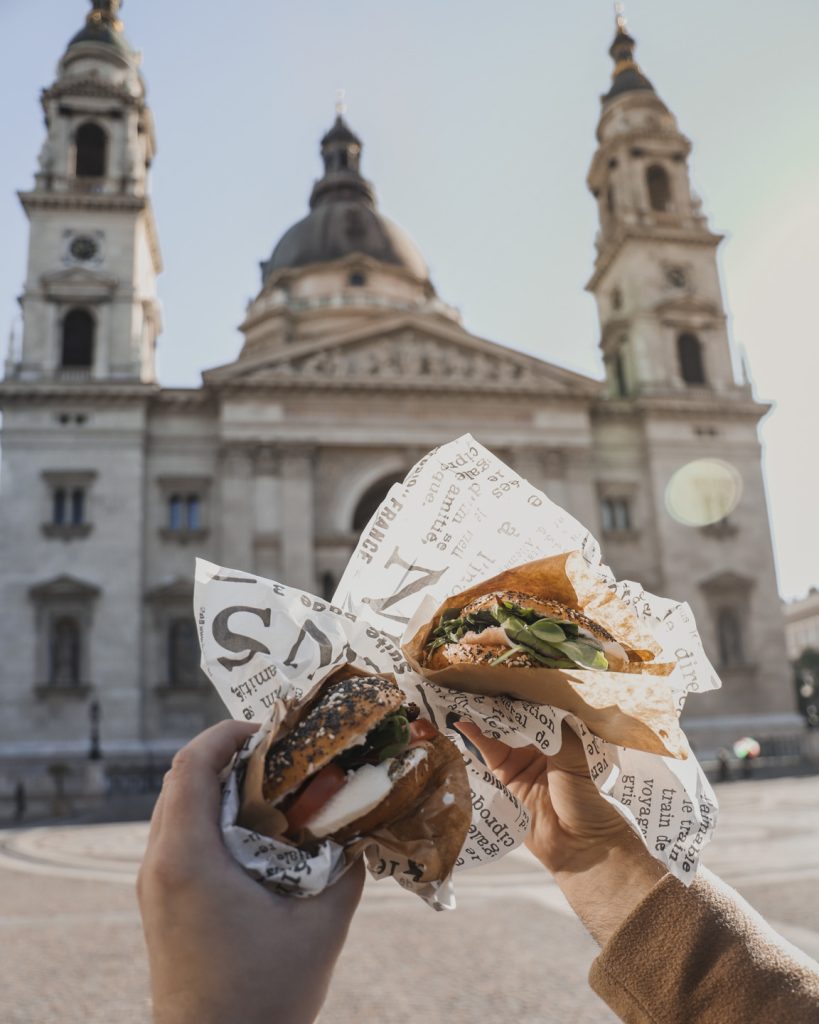 Best Bagel Basilica
1051. Budapest, Zrínyi utca 16.
https://bestbagel.hu