Tucked away in the bustling VII. district of Budapest, Briøsh is a hidden gem that beckons to the city's brunch enthusiasts with its South Korean-inspired eggdrop sandwiches and tantalizing array of delectable treats. As you step into this cozy spot, you'll be greeted by a harmonious blend of minimalist decor, abundant natural light, and a warm, inviting atmosphere that sets the stage for an unforgettable culinary experience.
The Ambiance – A Haven of Coziness
Briøsh is a place where aesthetics meet comfort. As you step through the door, you'll be enveloped by a sense of calm and warmth. The interior is beautifully minimalistic, featuring harmoniously blended colors that set the stage for a tranquil brunch. Large windows flood the space with natural light, creating an inviting atmosphere that is perfect for your morning or midday meal.
The attentive and friendly staff at Briøsh add to the overall experience. Their service is as exceptional as the food they serve, making your visit a memorable one.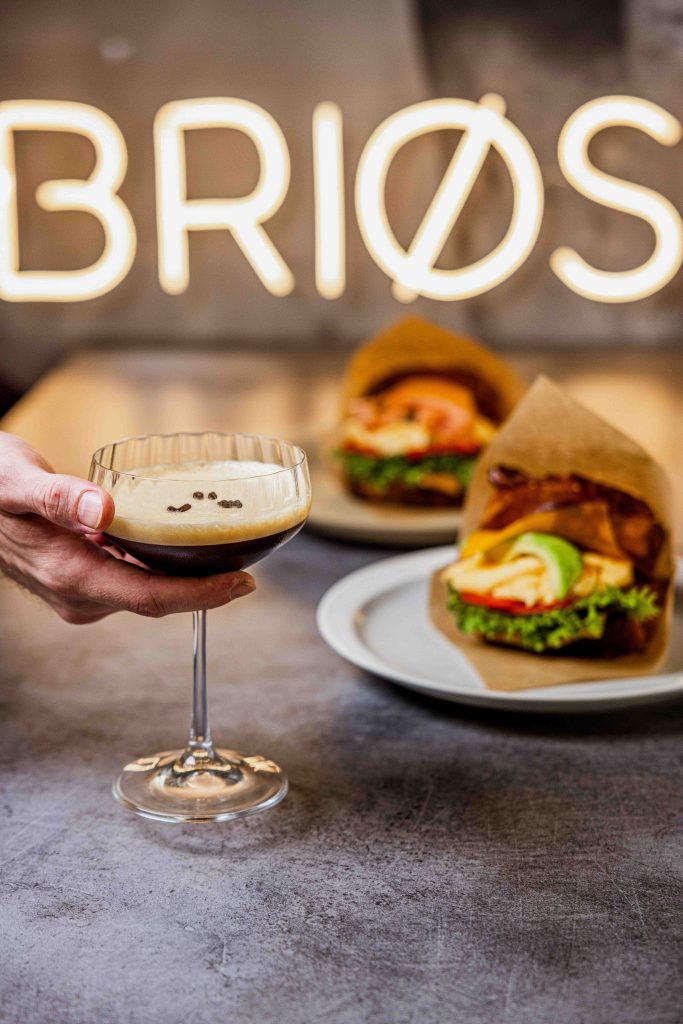 A Culinary Adventure Beyond the Ordinary
Briøsh stands out amidst Budapest's brunch landscape, eschewing the conventional egg dishes and traditional Hungarian breakfast fare. Instead, it proudly boasts an exclusive menu dedicated to the art of crafting tantalizing South Korean eggdrop sandwiches. Originating from the renowned breakfast franchise in South Korea, these sandwiches have taken the world by storm, captivating social media feeds and tantalizing taste buds with their diverse fillings, sumptuous omelettes, and a signature sauce that adds an irresistible zest to each bite.
The heart and soul of these sandwiches are undoubtedly the eggs. The team at Briøsh has gone to great lengths to source the highest quality eggs, and their dedication is evident in every bite. The secret to the perfect eggdrop sandwich lies in the technique, and it's clear that Briøsh has perfected it. Focused on sourcing the finest local ingredients, perfecting the art of sandwich-making, and delivering impeccable service, they have dedicated themselves to ensuring that each guest leaves with a contented palate and a desire to return for more.
The Eggdrop Sandwich Experience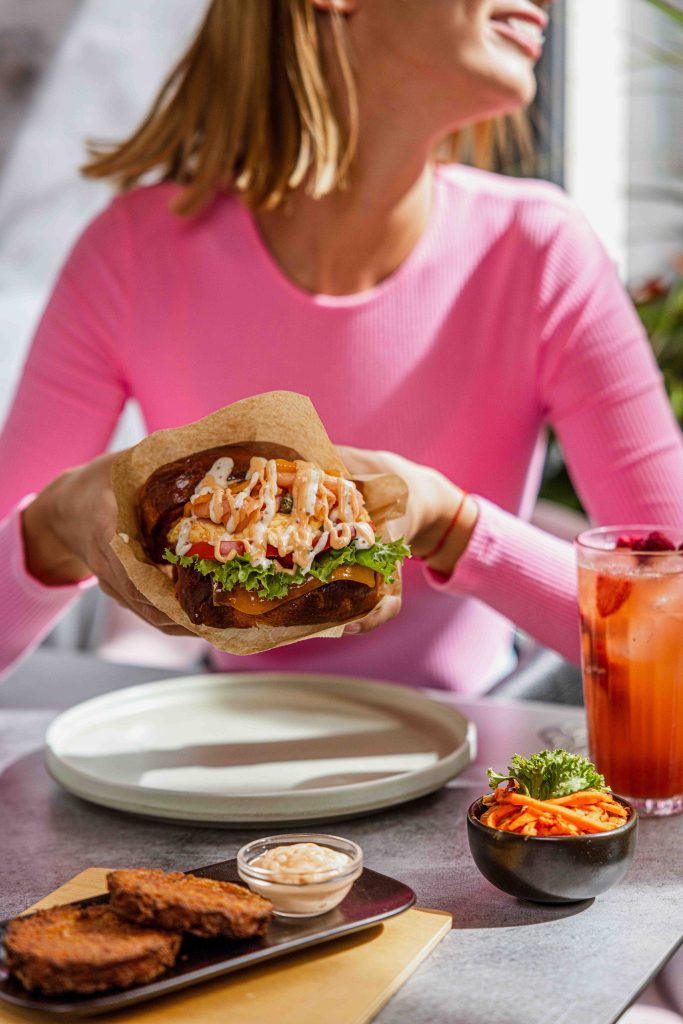 The star of the show at Briosh, the eggdrop sandwich, is carefully nestled within a soft brioche bread, enveloping a velvety omelette that serves as the canvas for a range of delectable toppings. Whether you opt for the savory allure of bacon, cheese, or ham, or the refreshing notes of avocado or smoked salmon, each creation is further elevated by the secret mayo sauces—available in both a spicy and a sweet option—that add a perfect finishing touch. The spicy mayo, with its delightful kick, expertly harmonizes the medley of flavors, leaving a lasting impression that lingers on the palate.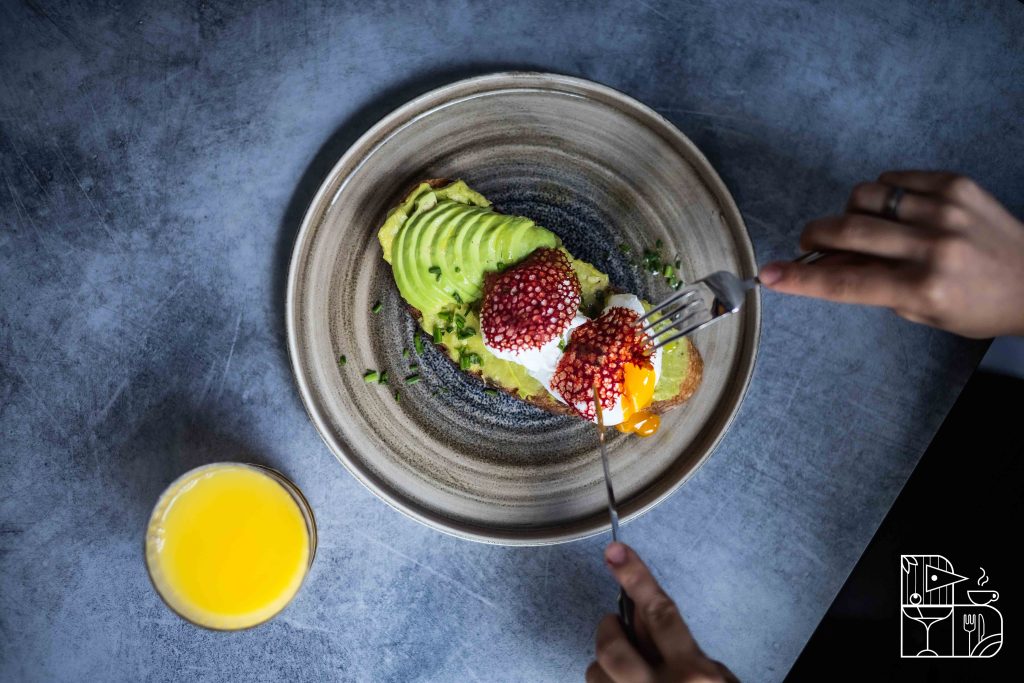 Briøsh has other tempting option to choose from: the avocado toast is, featuring sourdough bread topped with mashed avocado, avocado slices, and fresh vegetables. Additions such as bacon, smoked salmon, and poached eggs are available to take it to the next level.
Indulge in the tantalizing side dishes that pay homage to South Korean flavors, such as the piquant kimchi and the crispy hash browns infused with exotic spice blends.
Briøsh Desserts
For those with a sweet tooth, Briøsh's dessert menu is equally enticing. Treat yourself to a strawberry cheesecake stuffed French toast, brioche bread pudding with velvety vanilla ice cream, or a brownie topped with fresh fruits. These delectable desserts are the perfect way to end your brunch on a sweet note.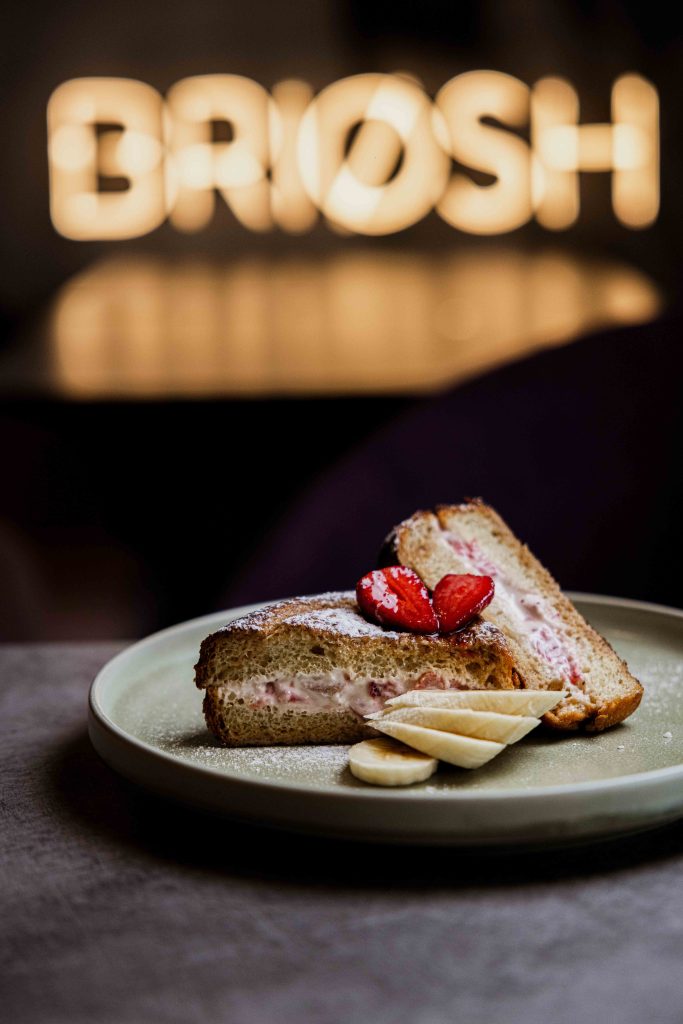 One of the most appealing aspects of Briøsh is the excellent price-to-value ratio. The sandwiches are not only unique and flavorful but also incredibly filling, ensuring that you get the most out of your brunch experience.
Sip in Style
Quench your thirst with a range of beverage options at Briøsh. Choose from homemade lemonades, an extensive variety of coffees and teas, or, for the ultimate brunch experience, indulge in a mimosa, aperol spritz, or espresso martini.
A Bright Future Ahead
The team behind Briøsh is passionately dedicated to perfecting their dishes and drawing inspiration from South Korean cuisine. With their unwavering commitment to quality and innovation, the future of this brunch haven looks incredibly promising.
Briøsh is more than just a brunch destination; it's an embodiment of culinary passion, innovation, and a celebration of the vibrant South Korean gastronomic heritage. With a steadfast commitment to culinary excellence, Briøsh is poised to become a go-to hotspot for those seeking a distinctive, soulful brunch experience in the heart of Budapest. So, head over to the VII. district and embark on a culinary adventure that will leave your taste buds dancing and your heart content.